Editorial – God Writes Straight on Crooked Lines
A few weeks ago, banners, posters and leaflets began to arrive in parishes announcing the World Meeting of Families in Ireland, 21–26 August 2018. Their arrival coincided with the bleak assessment by Professor Geoffrey Shannon in his audit of Garda child protection procedures that, 'The trauma inflicted on children by their parents is staggering.' He said, 'Children are treated like human trash in some of these cases.' Distressing examples were given of helpless children neglected and abused, caught up in a cycle of persistent alcohol and substance abuse by parents.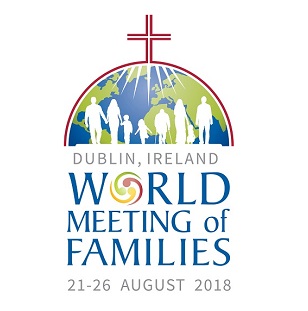 While the WMOF 2018 is a celebration of the Gospel of the Family and the joy it brings to the world, there is also recognition of the need for support of families who do not share the traditional model of family life. Many such families maintain only the most tenuous links with parish life and often don't see themselves as a recognised or valued part of the parish community.
In one of his regular Wednesday talks on the family some time ago, Pope Francis said, 'Around us we find various families in so-called irregular situations – I don't really like this word'. (24.6.2015) 'The Church is fully aware that such a situation is contrary to the Christian Sacrament. However, her gaze as a teacher always draws from a mother's heart; a heart which, enlivened by the Holy Spirit, always seeks the good and the salvation of the people.'
Inspiration for examples of irregular situations in families abound in the Scriptures – especially the book of Genesis. We think of Adam and Eve blaming each other for their difficulties; their son Cain murdering his brother Abel and later Noah with his drink problem, 'smooth' Jacob and 'hairy' Esau and their sibling rivalry and parental favouritism and even Abraham our 'Father in faith' pretending his wife Sarah was his sister, allowing the Egyptian pharaoh to take her so that he could prosper and then years later agreeing to bed his elderly, childless wife Sarah's young maid Hagar in order to produce an heir and all the jealousy and trouble that provoked to the present day! The dramas and family dysfunctionalities that appear within the first few hundred pages of the scriptures could provide a new soap opera – 'Middle EastEnders'- without difficulty.
Christian parents rearing children and struggling today with so many incredible cultural and technological changes should know that their stories are reflected in the stories of the families that God was close to throughout the ages. As the proverb states 'God writes straight on crooked lines.'
Father Paul Clayton-Lea