June Intercom 2020 Download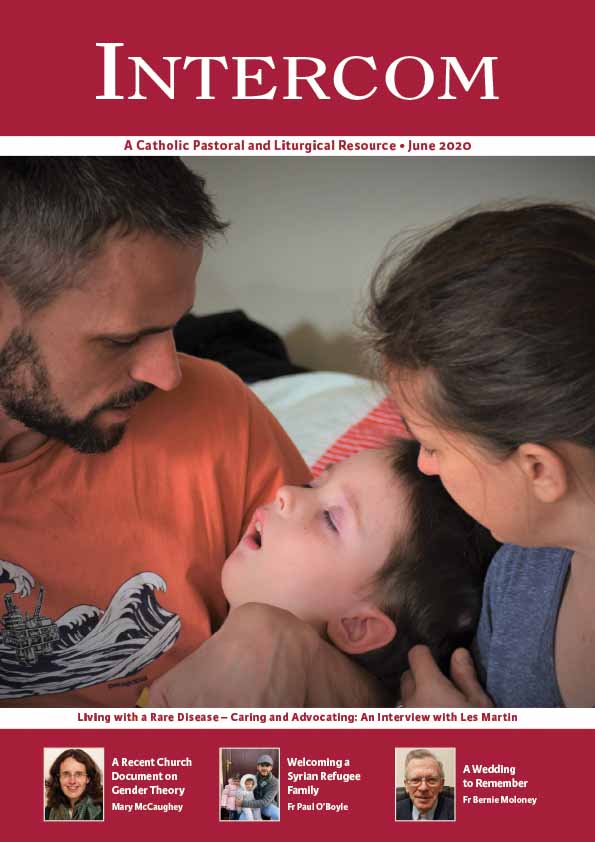 The June 2020 edition of Intercom is out now! 
This month's issue features articles such as
"Marriage and the Irish" by Salvador Ryan,
"A Perspective on Catholic Ethics in a Time
of Pandemic" by David Mullins, "Solidarity of
the Shaken" by John O'Brien OFM, and
"Margaret of New Orleans – Angel of the Delta"
by Fr Gerry Comiskey.
This month's cover photo is taken from an
extensive interview feature with Les Martin,
the father of two children who are terminally
ill with rare diseases.
Also featured in the magazine are the articles:
"Clane & Rathcoffey Parish Welcome a Young
Syrian Refugee Family" by Fr Paul O'Boyle, "Male
and Female He Created Them: Reading a recent
Church document on Gender Theory" by Dr Mary
McCaughey, a piece on the Irish Chaplaincy in the
UK by Eddie Gilmore, and a piece entitled "A Wedding
to Remember" by Fr Bernie Moloney PP.
To get full digital access to all of the articles listed
above along with our usual monthly pieces on apologetics,
evangelisation, social media, prayers and reflections,
liturgical resources and more, click here.