March Intercom Features and Content
'The person who sings prays twice' (Saint Augustine)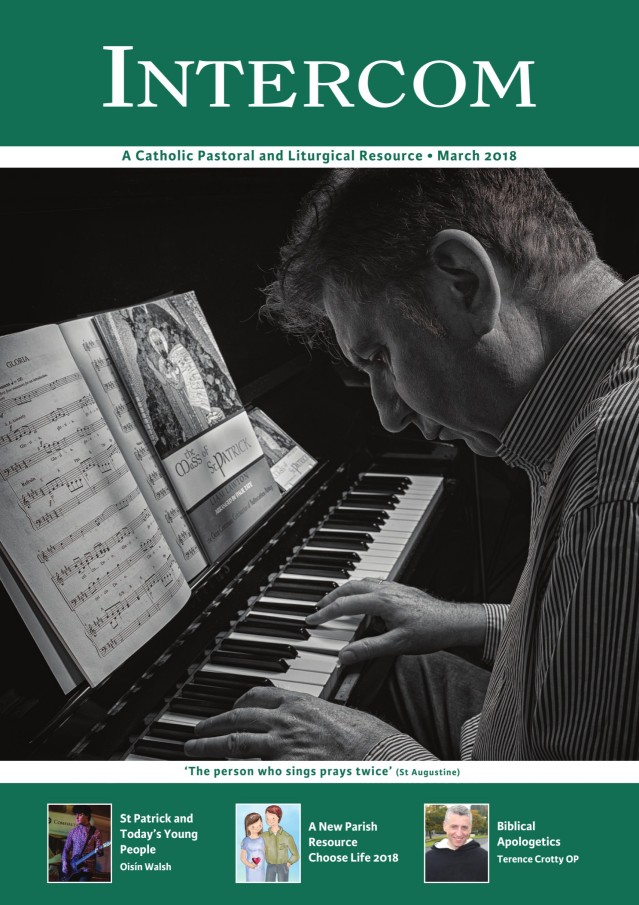 Our March issue of Intercom is out now. On our cover this month we feature Father Liam Lawton who composed the Mass of Saint Patrick. In this month's issue we interview Father Liam on his life, ministry and music.
Also in our new issue we welcome Oisín Walsh, DCU student, who offers a young person's view on Saint Patrick's Confession; Dr Ruth Forrest of Maynooth University who writes on finding Spirituality in Parkinson's Disease; and Una Allen, who on the work of Towards Peace.
We also look ahead to WMOF2018 as Brenda Drumm lists '10 Ways you can support WMOF', and we offer a Post-Primary School Prayer Service built around the Icon of the Holy Family.
Click here to see the full contents page from our March issue.
Resources
Our March Newsletter, Irish Mass and Prayer Resources are available here.