May, the month of Mary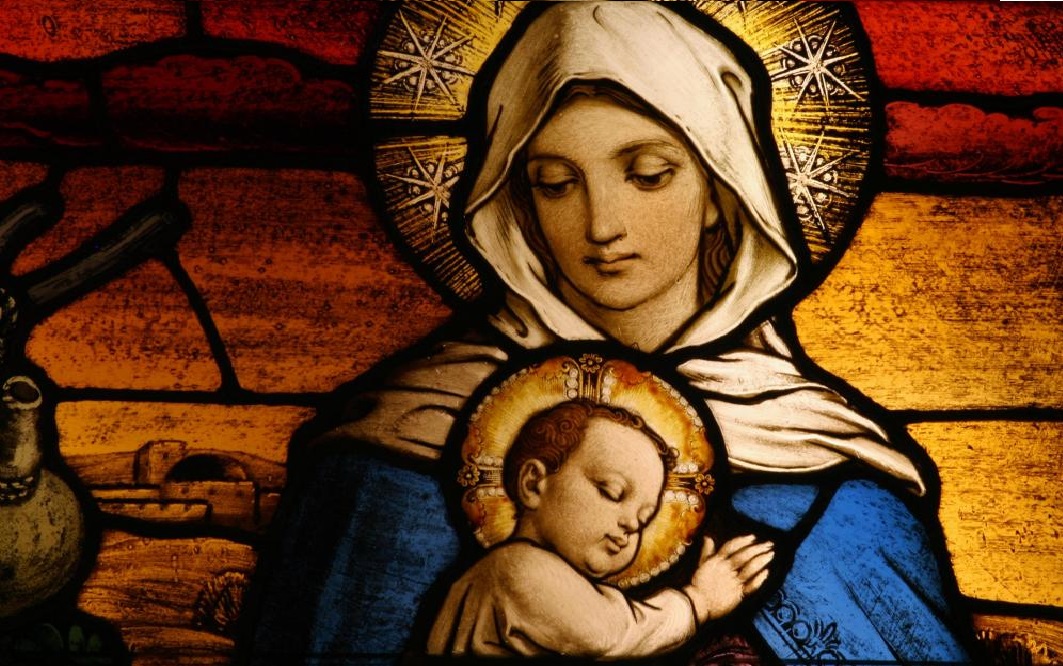 May, the month of the primroses, the May altar, and the May procession. Mary was always the centre of this month.
Are we in danger of losing this?
Mary is usually seen as the docile person, saying 'yes' meekly. Firstly to the Angel Gabriel, then Joseph, following him to wherever he needed to go. Mary later keeping all things close to her heart. Mary who worried about her son when she discovered he wasn't with his friends, as she thought on the journey home from Jerusalem. Mary was not recognised as a strong silent woman, she was the docile one. She was doing her job as all other mothers were doing theirs. She was looking after her family.
I often wonder what Mary would be like in today's society. She didn't say 'no' to her pregnancy and what that must have cost her in her society. I wonder what pressures were put on her. How she must have loved her husband. Joseph must also have been under a lot of strain. Their love for each other and their faith in God was a great support to them. They did not abandon each other. Mary loved her young man, she journeyed with him even though she was heavily pregnant.
In school visits, Mary is not someone who is mentioned or crops up frequently. In our world of spirituality and multi-denominational schools, Mary, the Mother of Jesus tends to be side-lined. In our state schools Mary does not seem to be a comfortable topic to be discussing. In today's world of woman power and women's rights, Mary's image of the docile wife does not sit well.
Taking a closer look at some of our most popular prayers about Mary, I think they are very relevant for us today. These are some that I will be passing on to schools for use this month.
The Hail Mary, (Ave Maria)
Hail Mary, full of grace, the Lord is with thee.
Blessed are you among women and
Blessed is the fruit of your womb, Jesus.
Holy Mary, Mother of God,
Pray for us, sinners,
Now and at the hour of our death.
Amen.
Youcat tells us that the first part of this most important and popular prayer after the Our Father is taken from Luke: 1:28 and 1:42. The second part 'now and at the hour of our death' is an addition from the sixteenth century (Youcat, 264). Every time we pray this prayer we are asking Mary to be present at our final act in this life.
The Memorare
Remember, O most gracious Virgin Mary,
that never was it known
that anyone who fled to your protection,
implored your help or sought your intersession
was left unaided.Inspired by this confidence, I fly unto you,
O Virgin of virgins, my Mother.
To you do I come,
before you I stand sinful and sorrowful.
O Mother of the Word Incarnate,
despise not my petitions
but in your mercy hear and answer me.
Amen.
Short Prayer of the Faithful
'The Almighty works marvels for me, Holy is his name.'
May we know how to glorify the Lord and seek first the Kingdom of God, trusting, like Mary, that he who is mighty will not fail us, but do good things for us too in this our day.
That those who are confused, as were Mary and Joseph, about God's will, may be open to the coming of the Holy Spirit to enlighten them.
(The Prayer of the Faithful for Weekdays, Blackfriars Publications)
We pray for all mothers. May they, like Mary, show their children the extent of human love and motherly nurturing and may all people learn to embrace one another in love, compassion and service. (Veritas)
In these days of mindfulness, what better prayer of contemplation than the Rosary, especially the Joyful Mysteries. Mary is involved in each of these:
• The Annunciation;
• The Visitation;
• The Birth of Our Lord;
• The Presentation in the Temple;
• The Finding of the child Jesus in the Temple.
Mary really did ponder all these things in her heart. Surely we can ask her to help us to 'ponder' as well.
Patricia Sheridan Post-Primary Diocesan Advisor, Kilmore Diocese
Click here to download or print a pdf or this article.
For more resources from our May issue, click here.